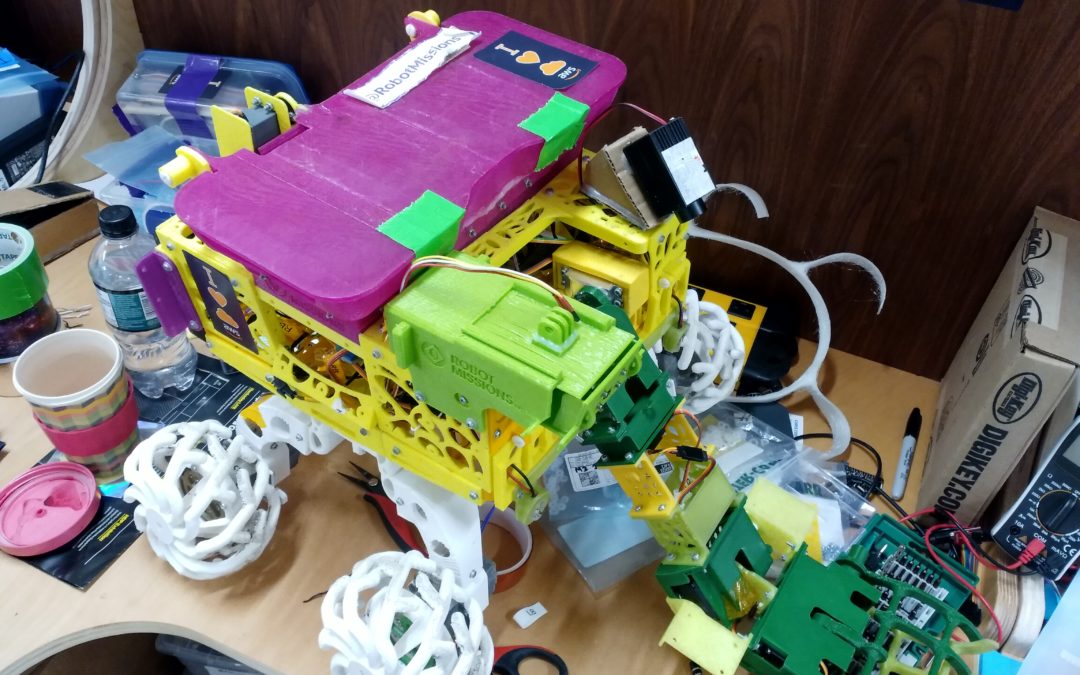 Bowie has been disassembled since the summer when it was disassembled for the trip to France. With some of its pieces in different boxes, and sensors on different robots. It's time to re-assemble a working Bowie again.
One of the pieces that broke was the front hinge, this was 3D printed and replaced.
The next piece that broke was a pad on the Teensy 3.6 lifted when trying to remove it. This is understandable, since the force of all the headers was much greater than that of a small copper footprint pour on some fibreglass. Alright, thanks to PJRC, we soldered new headers on and replaced this.
After that was fixing the Operator Interface on the green foam board Bowie. We ordered a replacement display, and all is displaying properly again.
There was a motor driver missing, but that was an easy find – it was in the prototype tree bot of course!
On the super bright lights board (version 1), some F headers are in place but the shrouding is missing. This was fixed by adding new F headers in place.
Alright, now it's time to add everything back in place. All the electronics are in the main chassis now. Then, the air quality sensor on the back. Followed by the RPi on the top. We're leaving the laser on the other side, because it's still functional and cool. The claw is added too.
And now there is a working Bowie assembled again!