Collaboration Logs
See what's currently happening with our collaborators from coast to coast to coast (eventually)
The uOttawa Masters Engineering group made progress on 3D printing the pan-tilt mechanism for the IR camera. Beck gave a tutorial to the group on how to 3D print with the Tinkerines and how to slice the models. Meanwhile, another member of their group worked on...
read more
Progress & Tech Logs
Latest updates related to the continual development and behind the scenes making of Bowie robot kits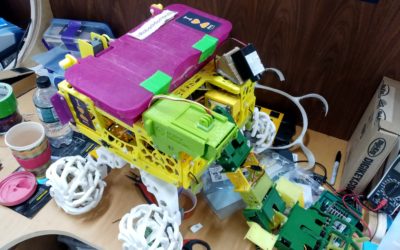 Bowie has been disassembled since the summer when it was disassembled for the trip to France. With some of its pieces in different boxes, and sensors on different robots. It's time to re-assemble a working Bowie again. One of the pieces that broke was the front hinge,...
read more
Since on our system everything has been installed from various experiments and projects, we had to go back and be diligent in tracing the steps to install everything properly. The goal is to install all the software and Bowie libraries properly to get to a first...
read more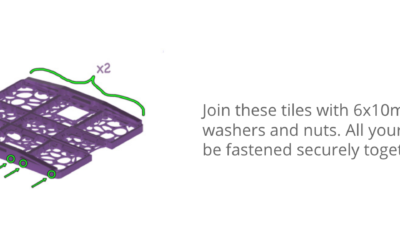 The chassis build instructions are now live. Check it out here. Many thanks to Beck for writing the descriptions for the steps. The nice photos of the CAD models with annotations and arrows on them, these were made before the kit log began. The most of that work was...
read more
In addition to posting the backlog of kit log and various updates today since the beginning of February, we also updated the chassis instructions in google sheets to include the proper image file names. As well, we updated the brain kit instructions in google sheets...
read more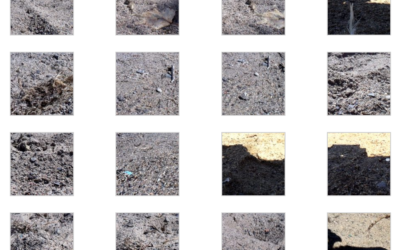 To share the images that have a subject of interest, we created a page with a gallery on it. There's a helpful description of the setup, robots used, and more. We decided to start simple first. In the future, we will need to have a better way of organising this so the...
read more
Today we took a look at some of the old imagery data from Bowie from Summer 2018. There still needs to be work done on this, such as going through all the photos and tagging them if they include a subject of interest. There were two robots collecting imagery data that...
read more
Website under re-construction
Our website is under construction. We'll be back soon with more information on how you can build your own Bowie robot
Helping the Planet with Robots
Robot Missions' Bowie Robot Platform puts the tools of helping our environment directly in the hands of the community,  democratising robotics for tackling these challenges together.