Collaboration Logs
See what's currently happening with our collaborators from coast to coast to coast (eventually)
The uOttawa Masters Engineering group made progress on 3D printing the pan-tilt mechanism for the IR camera. Beck gave a tutorial to the group on how to 3D print with the Tinkerines and how to slice the models. Meanwhile, another member of their group worked on...
read more
Progress & Tech Logs
Latest updates related to the continual development and behind the scenes making of Bowie robot kits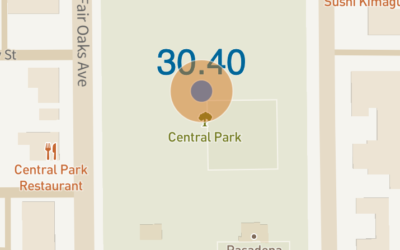 There's now a dot being displayed on the map corresponding to the data received through MQTT on the AWS server. The loglooper of Bowie's data, which sends the MQTT messages, is running continuously on the AWS server too. There was a minor change in the topic...
read more
Derived a python program from convert_data.py to loop through an already processed Bowie log file, called loglooper. When it processes a line, it also sends the data to the MQTT broker. There's a 1 second delay per line. The server was able to receive the data...
read more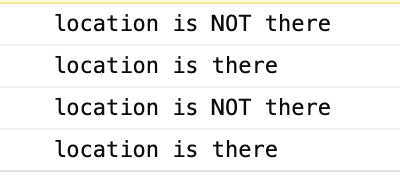 Today MQTT was integrated into the map, and the basic MQTT topic structure was decided. Basically, devicename/latitude, with the data being that value. The navigation controls were added to the map by modifying mappa.js with the correct Mapbox GL function. Tests were...
read more
Today the map was created from previous code experiments with mappa.js that Robot Missions worked on in 2018 and 2019. This uses AWS, MQTT, p5.js, mappa.js, and Mapbox GL. The version of Mapbox GL library was changed in mappa.js from v0.43.0 to v1.12.0. Solved a lag...
read more
The three pieces pages that were in progress during the previous kit log are now online. Check them out here! Super bright lights Operator interface Power pack kit Some work was done in order to figure out which kit to work on next. The highest priority ones are the...
read more
The super bright lights, operator interface, and power pack kit are a work in progress for their pieces pages. Here's what was accomplished tonight: - got the fusion360 link - uploaded .stl models - pictures of pieces - completed pieces sheet - adjusted variables for...
read more
Website under re-construction
Our website is under construction. We'll be back soon with more information on how you can build your own Bowie robot
Helping the Planet with Robots
Robot Missions' Bowie Robot Platform puts the tools of helping our environment directly in the hands of the community,  democratising robotics for tackling these challenges together.
The Robot Missions initiative is made possible thanks to the generous support of volunteers, collaborators, sponsors, and the community for continuously cheering us on. Thank you to all who make Robot Missions possible!