Helping the Planet with Robots
Robot Missions' Bowie Robot Platform puts the tools of helping our environment directly in the hands of the community,  democratising robotics for tackling these challenges together.
Progress Logs
Latest updates related to the making of Bowie robot kits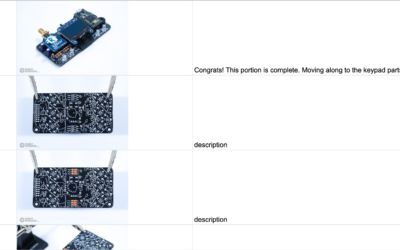 Currently at step #70 / 155 for the operator interface kit. The next kit log will make more progress on this, as mentioned in the previous kit log. But first, to make more productive progress, a better plan will be needed. If the progress continues at the rate of...
read more
Collaboration Logs
See what's currently happening with our collaborators from coast to coast to coast (eventually)
No Results Found
The page you requested could not be found. Try refining your search, or use the navigation above to locate the post.
Website under re-construction
Our website is under construction. We'll be back soon with more information on how you can build your own Bowie robot