Collaboration Logs
See what's currently happening with our collaborators from coast to coast to coast (eventually)
Today we started 3D printing the updated CAD model pieces from the uOttawa group! Just like a teleporter, from their computer to reality over here. It's great! These pieces will be used to assemble the complete IR camera pieces and mount. The Raspberry Pi goes onto...
read more
Progress & Tech Logs
Latest updates related to the continual development and behind the scenes making of Bowie robot kits
Today we helped to set up the drive system sheet for Beck to fill in with the guide description. This involved dividing the steps into parts, and adding the images. The CAD models with the screws added helped tremendously to recount them all and add them too. [gallery...
read more
Today we finished the brain kit landing page. It contains all the info in one place about the brain kit, what it does, and how to get started. Go check it out! This will be our template for the other kit landing pages as well. The progress started two days ago (March...
read more
Yesterday we completed the overview for the blink guide, and ran the python program to bring the sheet to html. Today we posted the html to the page, and now the first blink guide is viewable here. Go check it out! In addition to this, the build series page was added....
read more
We made the images for the first blink guide. This update seems tiny, but it plays a big part in that guide.
read more
With the progress of the build guides coming along, today we took a pause to figure out how all of those pieces would fit together into a series. The result of this brainstorming session was seeing that there will likely need to be three series: a solo Bowie build...
read more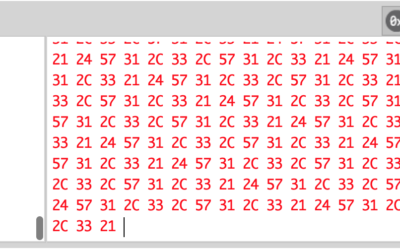 There was a bit of a problem being encountered after the Bowie rebuild. The XBees couldn't communicate together. At first we were concerned this was going to be a hardware issue ... that would be expensive parts. Alright, time to dive in to figuring out the bug. First...
read more
Website under re-construction
Our website is under construction. We'll be back soon with more information on how you can build your own Bowie robot
Helping the Planet with Robots
Robot Missions' Bowie Robot Platform puts the tools of helping our environment directly in the hands of the community,  democratising robotics for tackling these challenges together.