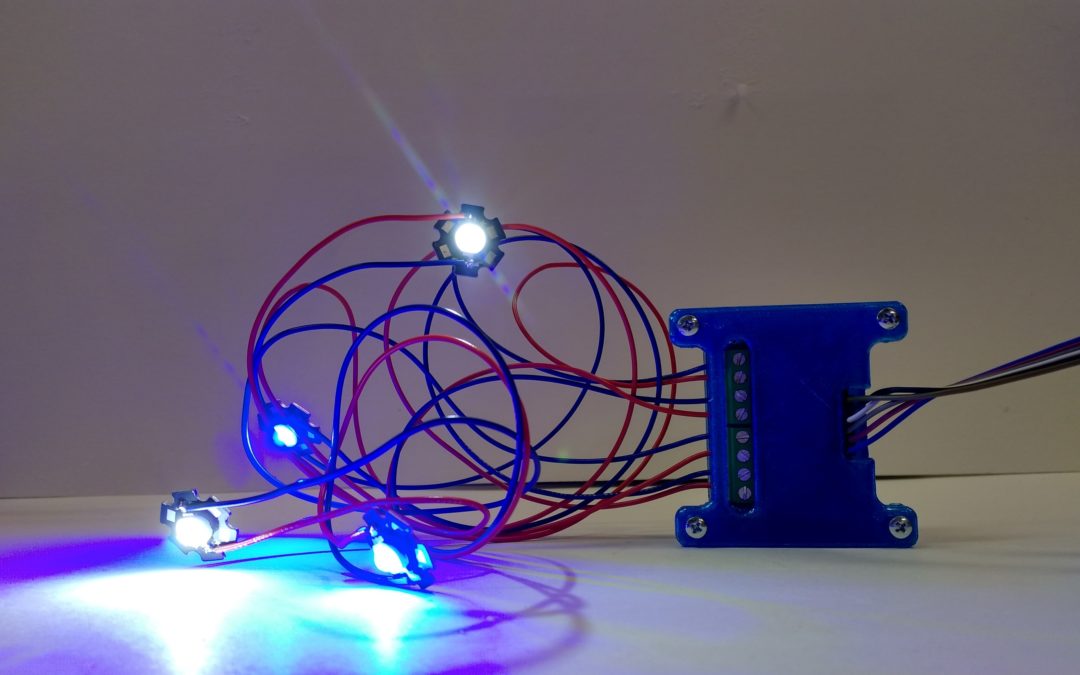 Much progress was made on the super bright lights kit. However, we learned that the board contains an error, which is a set back from having this ready by the end of the year. The error was one trace is located too close to the pad of the power resistor. It's off by half a millimetre. Although it's a quick revision to make, it means that a portion of the instruction photographs will need to be redone in the new year. It also means that new boards need to be ordered.
The process of debugging was odd, because one usually assumes that the hardware should be correct. It was only when thinking "this is odd, it's like the resistor is a short", and then looking really closely, then the error became clear. Conductivity test with probes verified this. The fix was to cut the traces on the back of the board at two locations: before and after the resistor (forgot to take a photo of this). Then, soldering a wire from the corresponding pad on the mosfet to the led pad.
This process wasn't quite as ironed out as the previous documentation efforts. First, there was a bit of delay while finishing the design for the enclosure then printing it. Luckily, the design worked on the first revision. The second delay was realising that this kit needs the screws to attach the lights to the base of the robot – then finding them and placing them. The third delay was of course when one of the four LEDs did not light up.
Next, the packing list needs revisions, and the two other kits need to have the additional screws and enclosures packed. The enclosures need the heatset inserts added. As well, the photos of the assembly process need to be imported and backed up. Then will be able to move onwards to the next kit.